Committed To Protect Your Legal Rights
We Offer Professional Representation For Personal Injury And Wrongful Death
We are committed to helping victims of personal injury cases recover compensation that they require to move on in their life. Irrespective of how severe your injuries are- spinal cord injury, brain injury, or anything else- our law firm can help you. To discuss about your personal injury case at no costs, get in touch with us today.
Automobile Accidents: It's vital to hire a skilled lawyer who isn't afraid to stand up against insurance companies.
Medical Malpractice: If you've been a victim of nursing home abuse, hospital error, or physician error, we can help.
Workers compensation: If you have a workers compensation case, then our legal team of knowledgeable lawyers is there to assist.
Premises Liability: If you've been a victim of slip and fall accident at a poorly maintained property, you can contact us.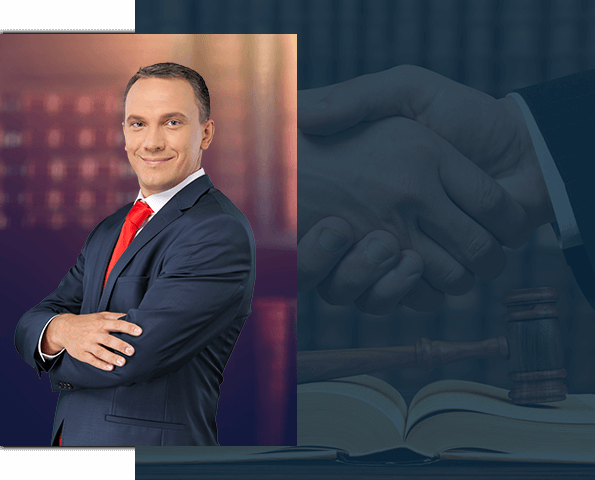 If you've suffered any kind of personal injury and seeking compensation for the incurred losses, the lawyer you choose can really make a huge difference. Our experienced personal injury attorney have established a great record of success attaining results for personal injury victims in the San Diego.
The range of our practice includes; however is not limited to:
Slip and Fall: We represent people who are injured because of hazards like snow and ice, slippery floors, potholes, cracks, faulty stairs and unsafe lighting.
Automotive Accidents: Accidents that are caused by drunk driving, distracted driving, reckless driving, texting while driving, etc are handled by our attorneys.
Know Your Rights After Suffering Personal Injury
We Have Years Of Experience In Settling Personal Injury Cases
Dog bites: We can help victims of every type of animal attack, including dog knock-down and dog bites injuries.
Sexual abuse: It can change the course of life, leaving victim with problems like addiction, substance abuse, emotional disorders and chronic unemployment. We help the people seek just and fair compensation for damages they've suffered because of sexual abuse.
Nursing home overlook: We handle all kinds of nursing home neglect and abuse claims, including the ones involving bedsores, malnutrition, medication errors, falls and dehydration. Our attorneys are knowledgeable in Nursing Home Care Law and other statutes related to this specific practice area. To make effective cases, we employ experts in the nursing home standard of care and many other fields.